Modern photography is interesting thanks to technological improvements. Due to smartphone manufacturers' advancements, many consumers question whether their smartphone is as good as a dedicated camera like a DSLR. Professional photographers are aware that it isn't, though.
From their perspective, contrasting DSLR cameras with smartphone cameras is akin to contrasting apples and oranges.
Consequently, they have various tastes and textures. DSLR cameras and smartphones both share this characteristic.
The capacity of photographers to produce high-quality work for their clients and the accuracy of their equipment are well-known and the outcome of the craft's decades-long history. But thanks to the little cell phones in everyone's pockets or handbags today, anyone can start taking amateur photos.
Can DSLR cameras be replaced by smartphone cameras?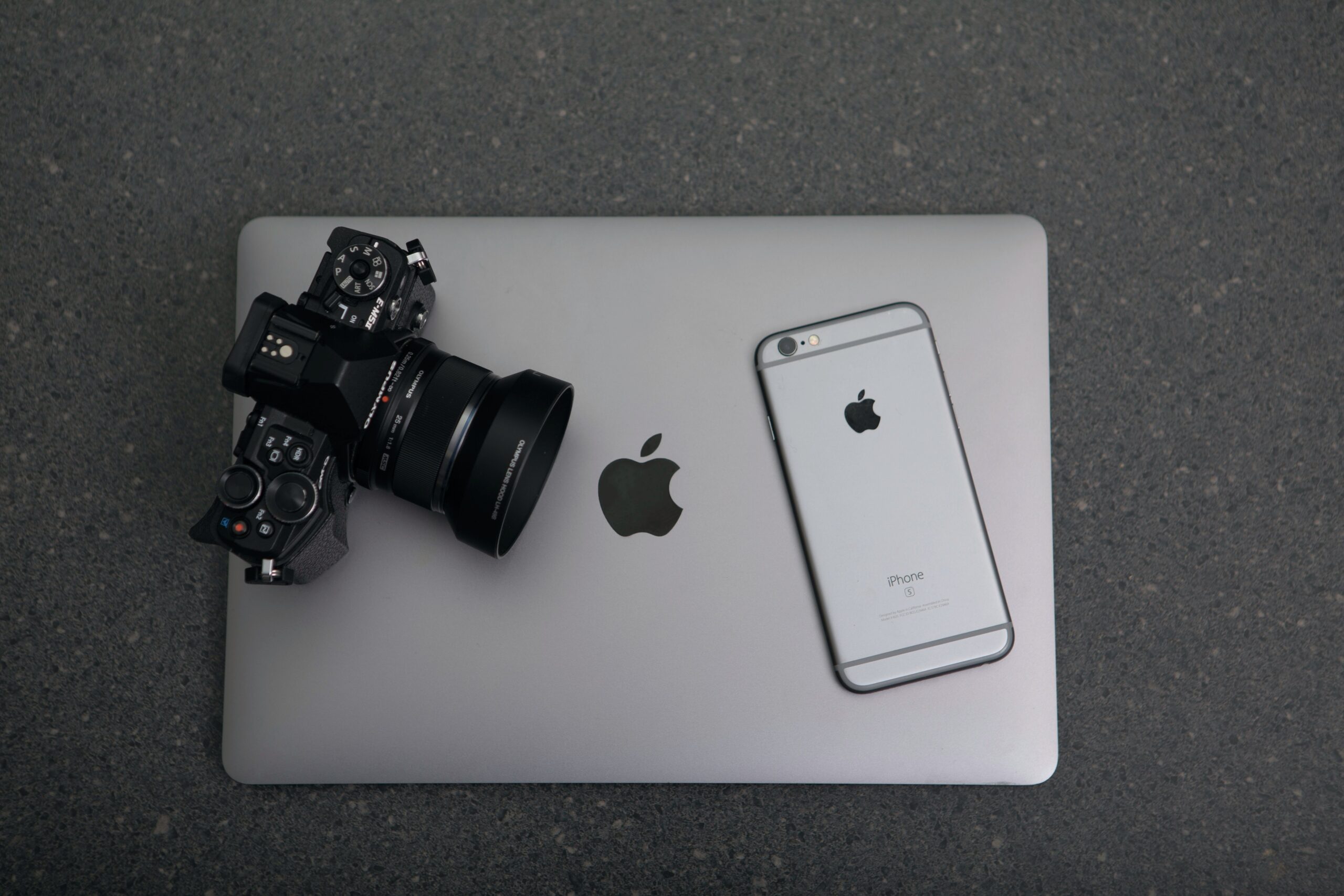 Every time a new flagship smartphone is released by a smartphone company, the cameras are heavily marketed. They are astonished by sample photographs that seem to have been taken with a smartphone, show their new capture modes and enchant with the newest technological specifications.
Because a smartphone's photography quality is one of the most important elements influencing customers to upgrade their phones.
The goal of all reputable smartphone makers is to convince you that their cameras are worthwhile investments. There are others who believe that smartphones are already competitive with point-and-shoot cameras in terms of popularity for capturing images.
Additionally, the most recent sales data from the majority of companies demonstrates how the rise of smartphones is stifling the market for point-and-shoot cameras.
The fact that these camera companies are rushing to counter with web-friendly features and improved quality is understandable.
There are now tiny camera types available with built-in editing tools and direct website uploading capabilities. There are therefore valid grounds for not fearing that camera phones would eliminate photography the same degrees of quality are not possible with camera phones.
The expensive, specialized gear that the professional photographer uses is what she or he carries to a shoot and keeps at his studio. The countless decades and years of shortcomings in quality that outdated technology could not address have come to light through research.
With precision, instruments are used in modern photography equipment to control illumination. The challenges of producing a professional quality shot by carefully framing each image individuals desire from a wedding, a portrait, or any other professional service photography.
Is a DSLR camera better than a smartphone camera?
Norms of the eventual outcome would be compromised. What's more, exclusive requirements of value are what make proficient photography worth it to its clients. This isn't to project camera telephones in a negative light. They have their place and they are extraordinary tomfoolery.
Yet, the expert photography world doesn't have anything to fear from the development of this innovation. Committed cameras are staggeringly flexible and can quite often perform errands that a cell phone can't.
For example, you can't join a 200mm zooming focal point to your cell phone, and you'd most likely look ludicrous regardless of whether you would be able to.
Since DSLR and mirrorless cameras have bigger sensors with up to 40 megapixels or more, the goal of photographs taken with them is a lot higher than that of cell phone cameras.
What might be said about the megapixel legend? That is right. More megapixels don't suggest a superior photo, which prompts the following point. The sensors in devoted cameras are a lot bigger than those in cell phone cameras, which permits them to allow in considerably more light and produce better photographs with more superb unique reach in low-light circumstances.
A DSLR will also regularly furnish you with more inventive control over openness. You have unlimited authority over your screen speed, gap, and ISO settings, permitting you to make those wonderful obscured cascades and foundations.
Cell phones can mimic a considerable number of these situations, but their presentation is restricted by the product that accompanies them.
Finally, DSLR cameras have phenomenal batteries that ought to effortlessly last you daily or for a greater amount of shooting, and in the event that you run out, you can rapidly trade in an extra battery and resume shooting as though nothing had occurred.
Conclusion
Eventually, everything gets back to the idea of "sufficient." Is a cell phone fit for meeting your visual requirements? Quite a while back, the response could have been no, yet today, a great many people depend on their cell phones as their essential camera.
A DSLR is neither a terrible decision nor second rate compared to a cell phone; it is basically turning out to be, to a greater extent, a specialty item. It's a camera for explicit individuals in unambiguous circumstances since comfort is basic in this present circumstance.
The cell phone can be your ordinary camera for unconstrained snapshots of sharing innovative. Interestingly, the DSLR can be saved for those events when you realize you'll require a particular camera with the greatest pictures conceivable.
Everything relies on your decision!
10,174 Total views