We know the earth is 70% covered with water, but much length of it is unexplored. What glimpse we have of it, sitting in front of her screens, scrolling social media is with all due respect credited to underwater photographers.
Underwater photography is perhaps one of the most complex arms of photography that exists because you have to handle the camera along with the oxygen cylinder and steer clear of sharks.
A good underwater photographer is one, who is brave, creative, and a skillful diver and one who captures the most impressive and jaw-dropping underwater imagery. His or her skills in photography and diving along with their artistic visions and determination produces the most spectacular underwater photos that will leave you wanting more.
Here's a guide if you look forward to diving into the world of underwater photography.
First and foremost, the camera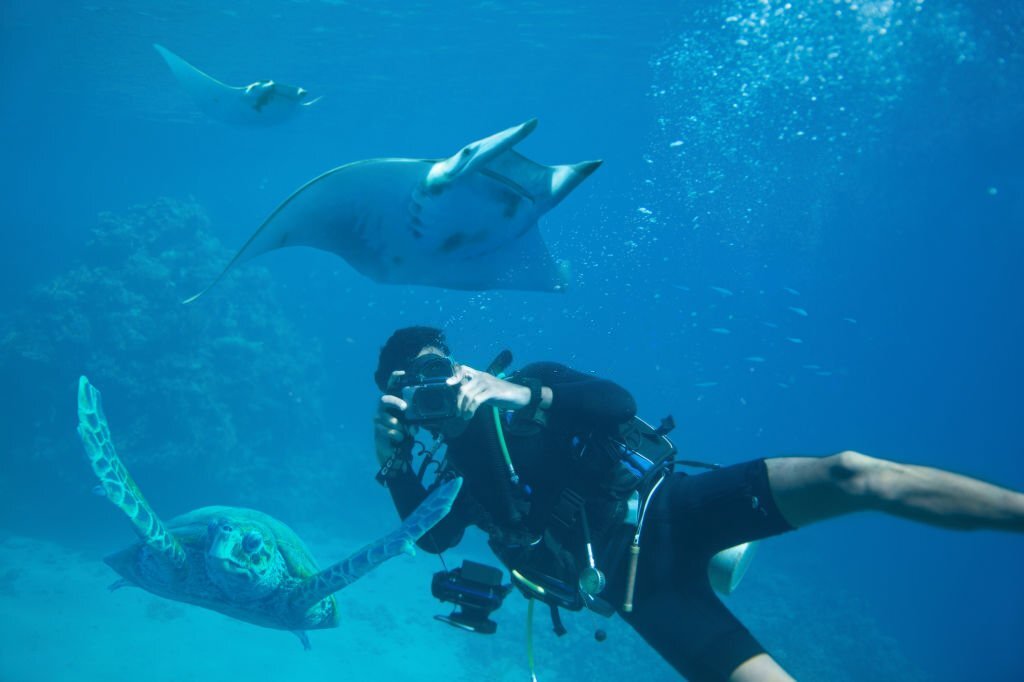 For obvious reasons, to take pictures underwater you need your camera to be waterproof, or you need to put the camera in some kind of waterproof covering to keep it dry.
There is a massive range of cameras and coverings that can be used, varying from compact cameras to professional DSLRs.
Many different makes and models of coverage are available, it can be anything from plastic to aluminum, at varying costs from the cheap to the expensive.
Secondly, diving skills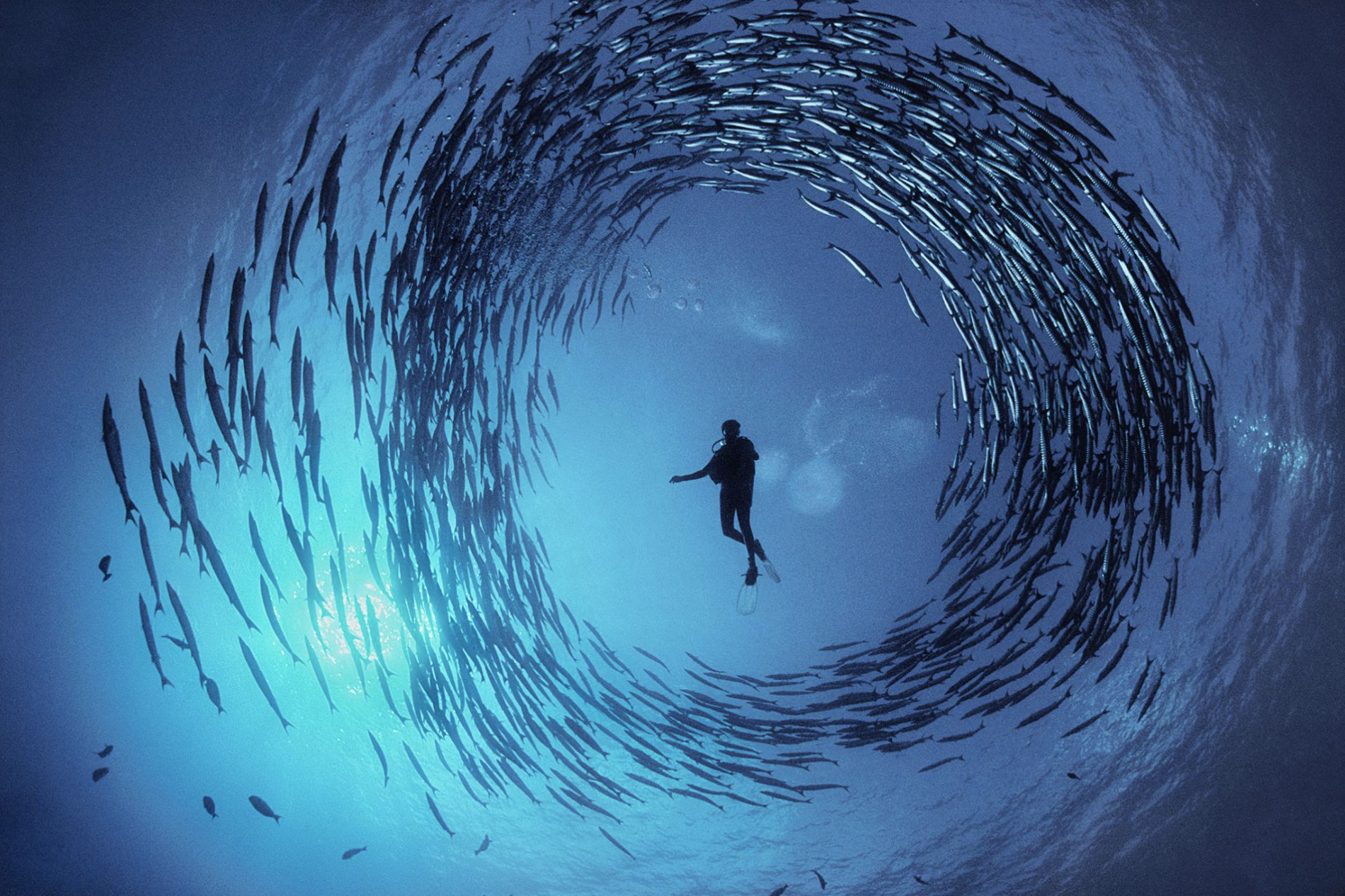 Underwater photography is mostly done with scuba diving. Still, since the main purpose is taking pictures underwater, some arrangements are available that can negate the need for scuba diving like snorkeling, diving on surface supply, swimming, an underwater vehicle or submersible, and cameras can be lowered below.
Third thing, lighting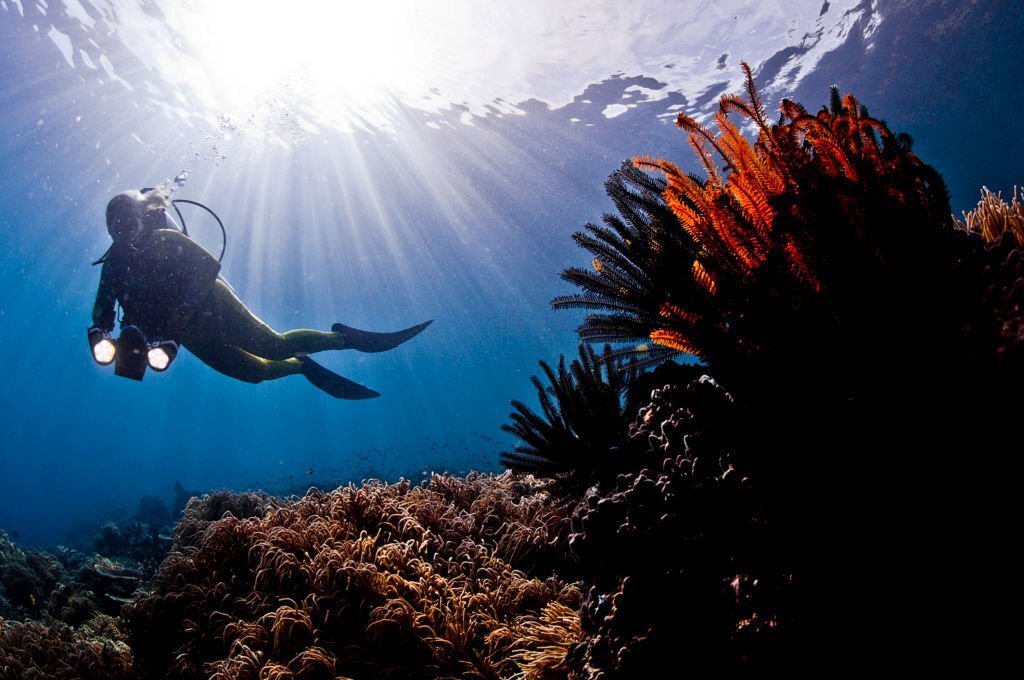 One of the challenging things to learn about in underwater photography is lighting. That might range from utilizing natural light, artificial light, or a combination of the two. The deeper you go, the more washed out everything looks, the light becomes scant and dispersive.
Science says longer wavelengths of light cannot penetrate far into the water as they are absorbed relatively quickly.
The first component color of light to disappear is red, and this is why everything looks light underwater until you use your light source.
This is the reason why many professional underwater camera rigs have big strobes "flashes" attached to them.
You have to be careful, though, while using artificial light as it can cause backscatter, which means particles in water illuminate under light, which can ruin photographs.
Fourth is creativity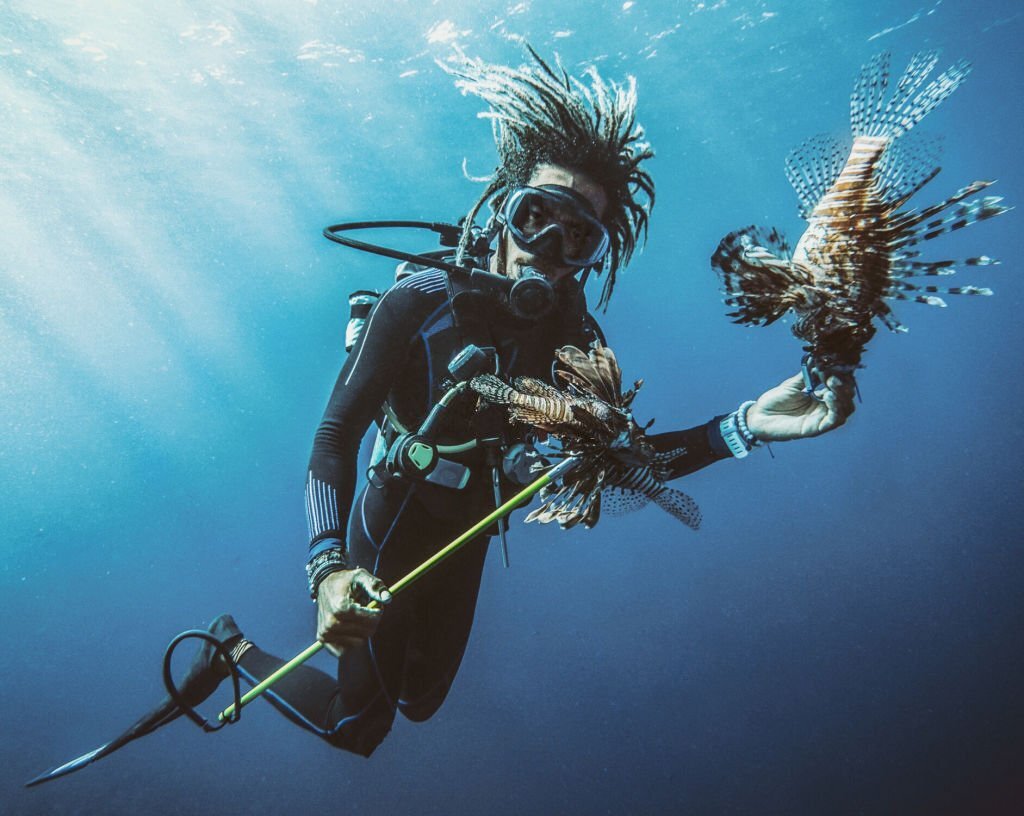 An always go-to shot shows both topside and underwater in the same image. Technically, it is known as "split-shots" or "over-under" photos. These impressive images document the point at which these two worlds meet. Then there are portrait photos to enhance the beauty. You can always add your twist to it with creativity.
Fifth and most important, the environment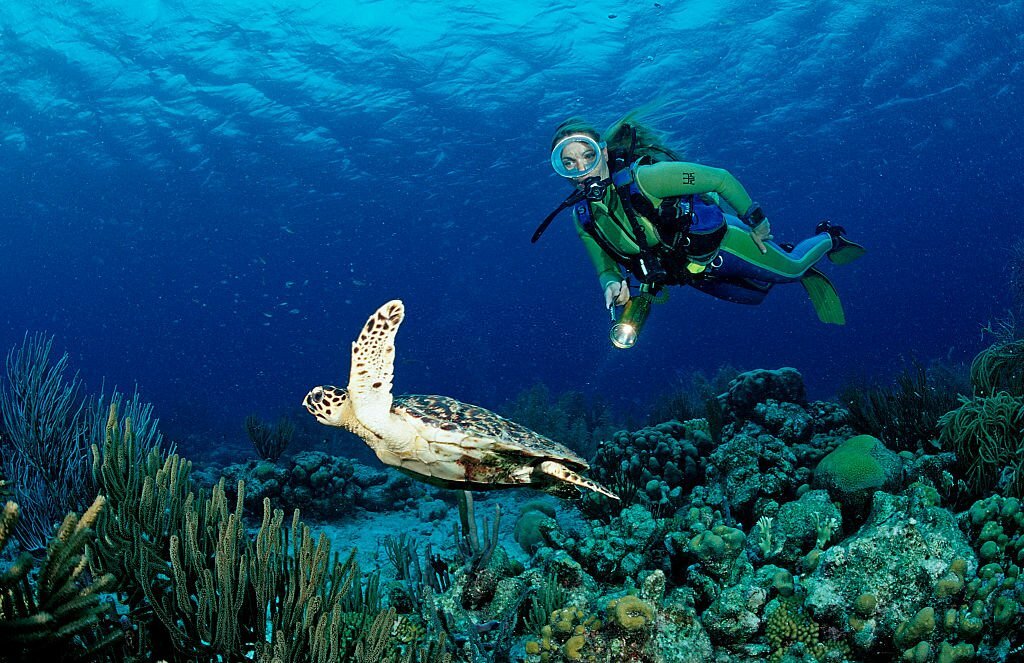 It is of utmost importance to keep in mind how we behave underwater. Ethics are just as important underwater as they are for photography on land. Divers must be aware of the consequences of their attitude on the sensitive marine environments they frequent.
Now let's look at how some of the world's most popular underwater photographers are capturing the unexplored oceans, giving them their touches. These photographers sing with whales and dance with sharks, they are very passionate about the ocean.
François Baelen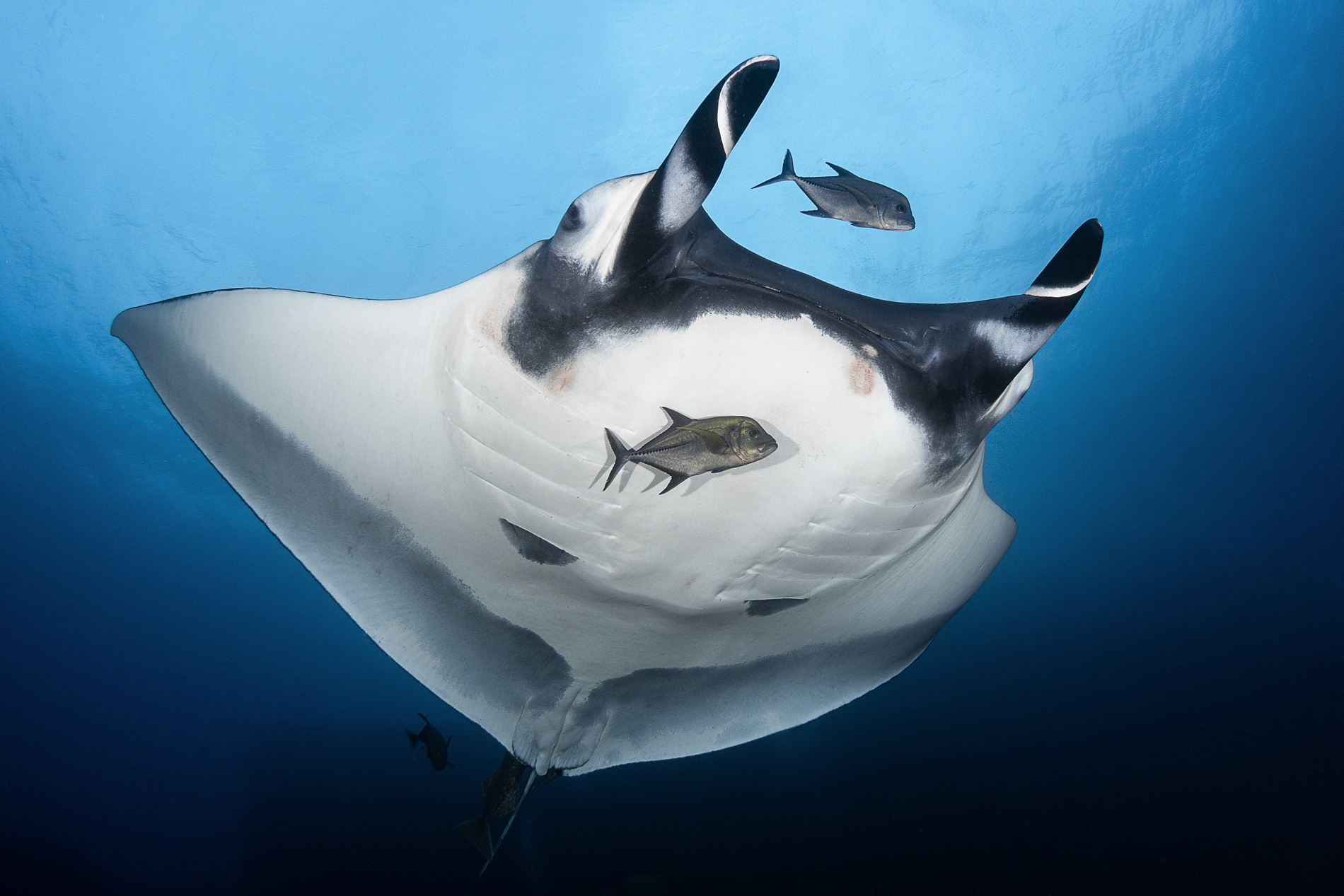 Do you believe the photo above was taken by a 28-year-old photographer who got his first underwater photography gear in 2018? And yet he went on to win two prizes at the 2018 Ocean Art Contest.
Currently living on Reunion Island, the western Indian ocean, Baelen spent his life in the Caribbean until his 9th birthday when his father died free-diving. But it didn't stop him from growing a passion for the oceans. He is truly a fabulous underwater photographer.
Todd Winner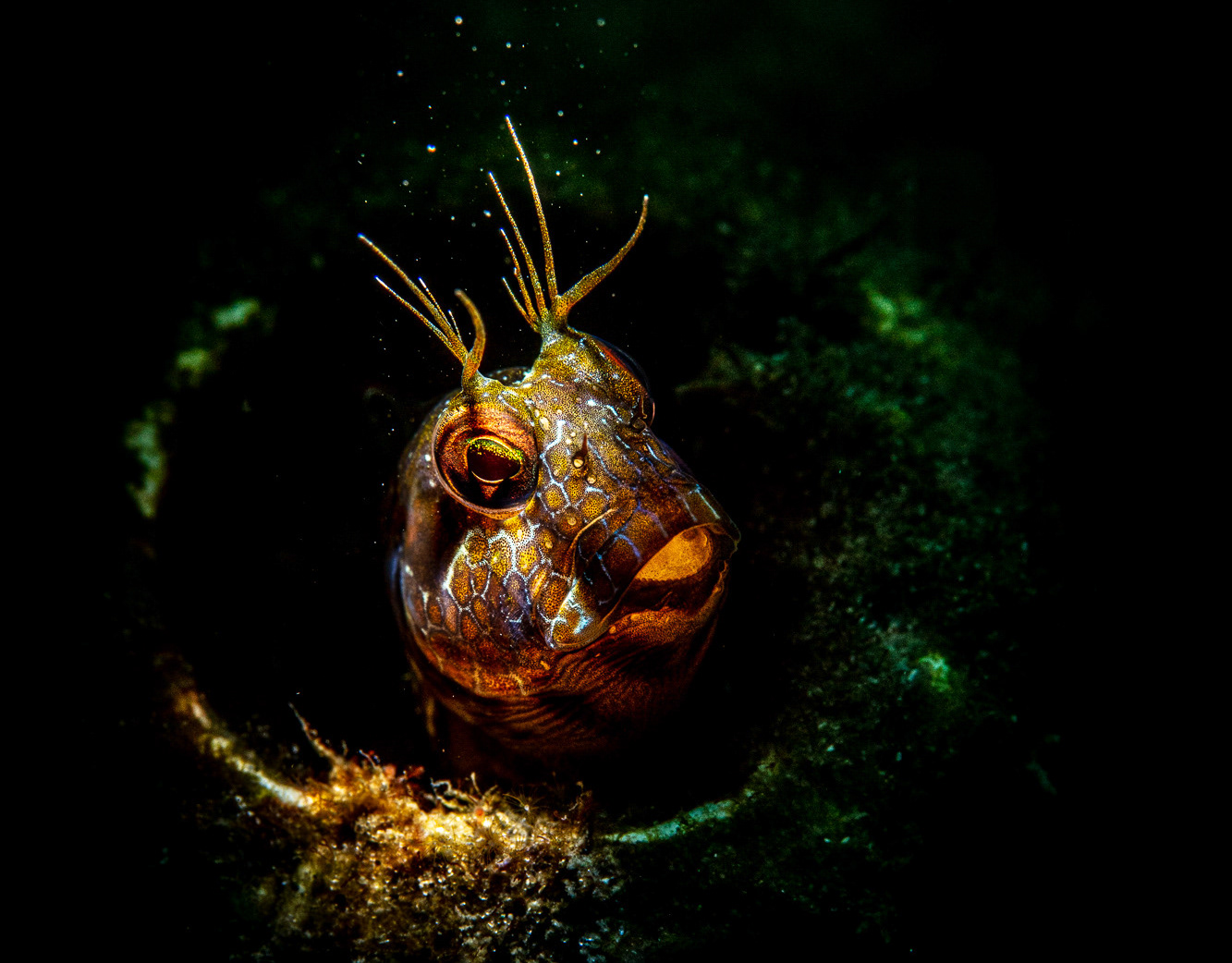 Todd Winner is a nautical ambassador and underwater photographer. He will take you along on a journey to see the Earth's smallest marine life and the occasional wild sharks.
As a professional underwater photographer and cinematographer, his work has appeared in various commercials, museums, and private collections and he has won over 60 international underwater photography competitions.
Filippo Borghi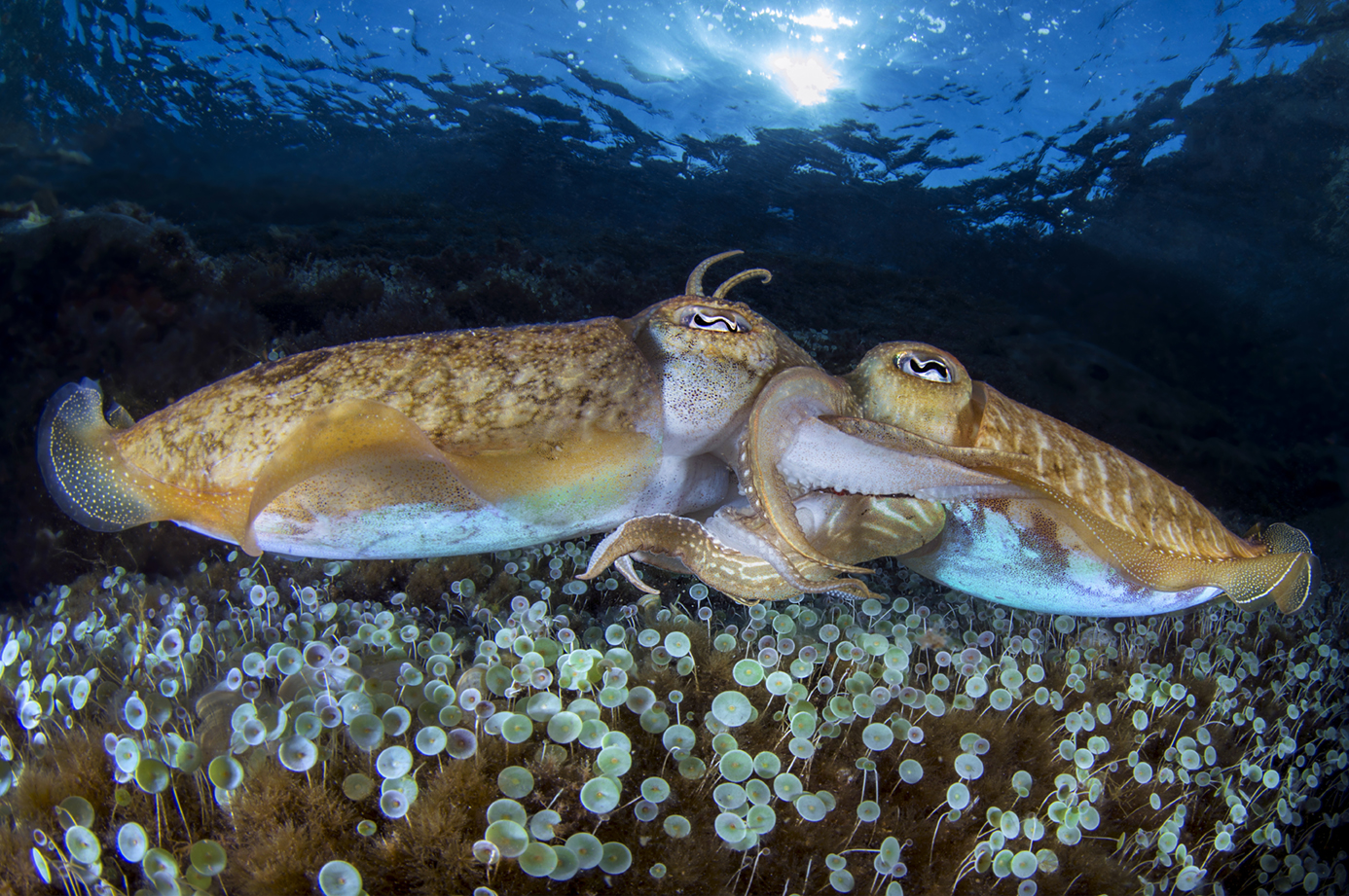 Filippo Borghi, an Italian photographer started exploring underwater photography in 1999 and now he travels around the world in search of intriguing creatures and images. With his clear love for marine life portraits, Borghi's images are beautifully composed insights into the lives of the fascinating creatures he encounters.
Elena Kalis
Russian-born Elena Kalis now based in the Bahamas is an underwater photographer known for the combination of humans and nature. Her work dramatically shows the harmony of the underwater world, tranquility, and serenity.
Brian Skerry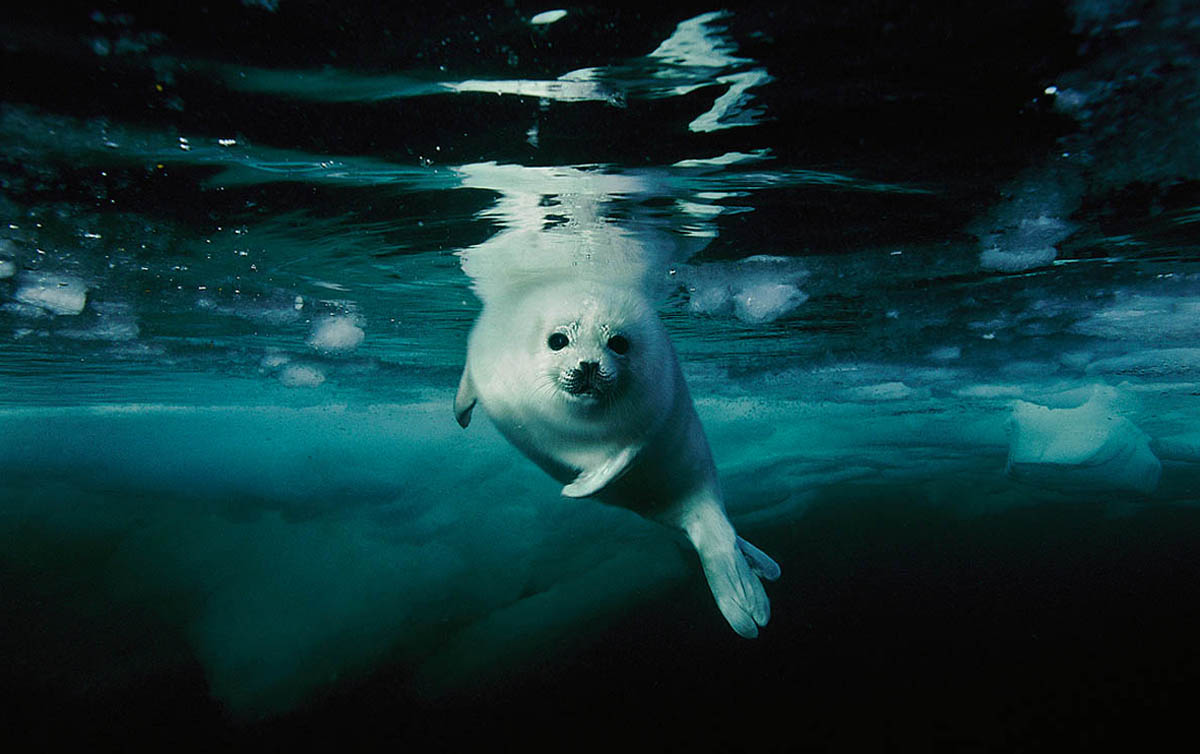 Brian Skerry is an award-winning photojournalist specializing in underwater environments and marine wildlife. He has been a photographer for National Geographic Magazine, covering a wide range of subjects and stories for the past 20 years. Brian also frequently lectures on exploration and conservation issues.
Are you aspiring to be an underwater photographer? Tell us what are the things that you find most difficult beneath the waves. Comment below. We'd love to see some of your underwater photos, so don't hesitate to share them with us!
8,106 Total views