Are you a father lover or a mother's baby? Perhaps this is a nostalgic question but when you ask this to kids individually their answer would surely be one of the two…. Why!?
Because we people as a kid think that the parent who scolds more does not love us.
But as we grow up we all realize that no matter how much our parents scold us or punish us the love and care and the bond we share with both our parents are unique and nobody else can match that vibe.
Although people define this bond as a momma's boy and a daddy's daughter. It's kinda diffraction but let me tell you that both parents love their kids equally.
The bond between a Father and his Kids
If we talk only about fathers, then believe me no matter how much strict he is, nobody in this universe could match his level of affection for us.
He's the eldest person in the family and also the head.
Sometimes he may scold us, he might be harsh on us either but he's the only person in this universe along with your mother who feels your pain when you're hurt.
Every kid considers their dad as their childhood superhero. And I still consider him as the one.
A boy can relax with his father because they match in vibes.
And he's the only male in this world with whom a girl(daughter) feels the safest and comfortable.
That's the reason a girl tries to match the vibes of his would-be his and with her father.
5 best poses that capture the love bond between a dad and his kids
There are so many different poses that portray the vibing bond between a father and his kids(smaller & grown-ups).
So let's have a look at some of those poses at an instance.
1. The Loving Hug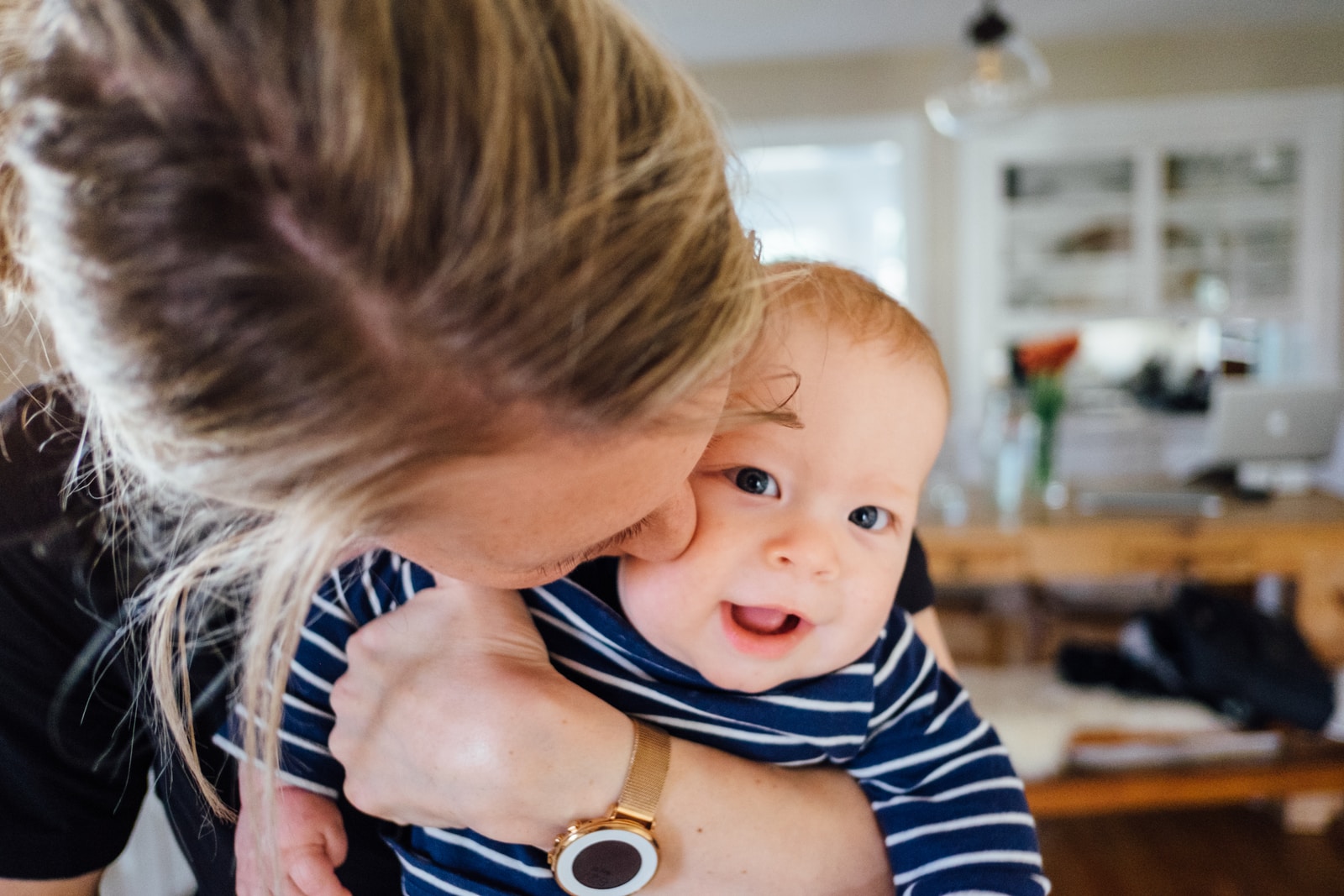 Pose for a traditional shot in which insist your father hold everyone in both his arms and pull them closer. And everyone should face the camera.
This portrays his affection, his care, and his protecting hands around the whole family.
It even stands out to create an atmosphere where he shares an equal loving bond with every single member of the family. For a better capture and focus on the whole family keep the aperture at f/4.0 or more.
2. Carrying on the Shoulder.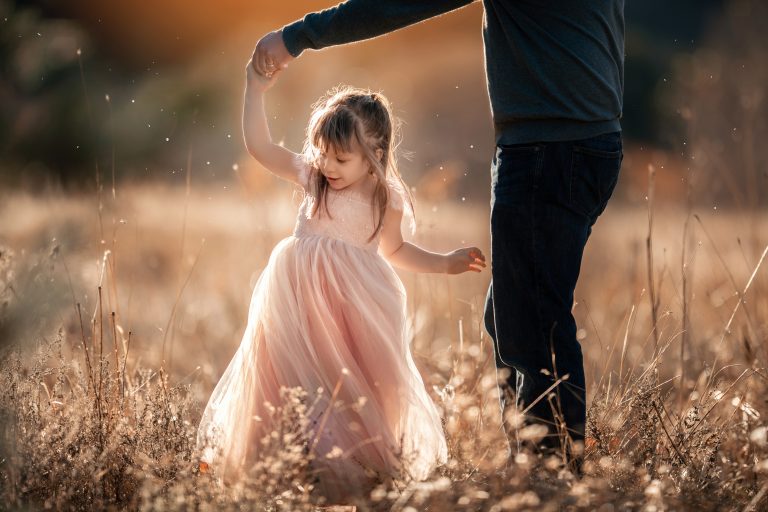 For the portrayal of affection, care, and protection, the father can carry his kid(s) over his shoulder and carry around. This will give a natural candid pose. And for better results, capture this around nature such as the crop fields, flower fields, or somewhere similar to this.
3. Holding Hands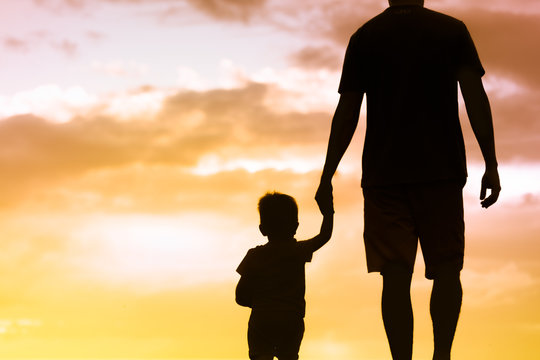 Ask for a candid picture-perfect pose. In this, the kid(s) can hold the fingers of the father with their tiny fingers(if smaller) and they walk away from the camera towards a brighter backdrop.
4. Happy moments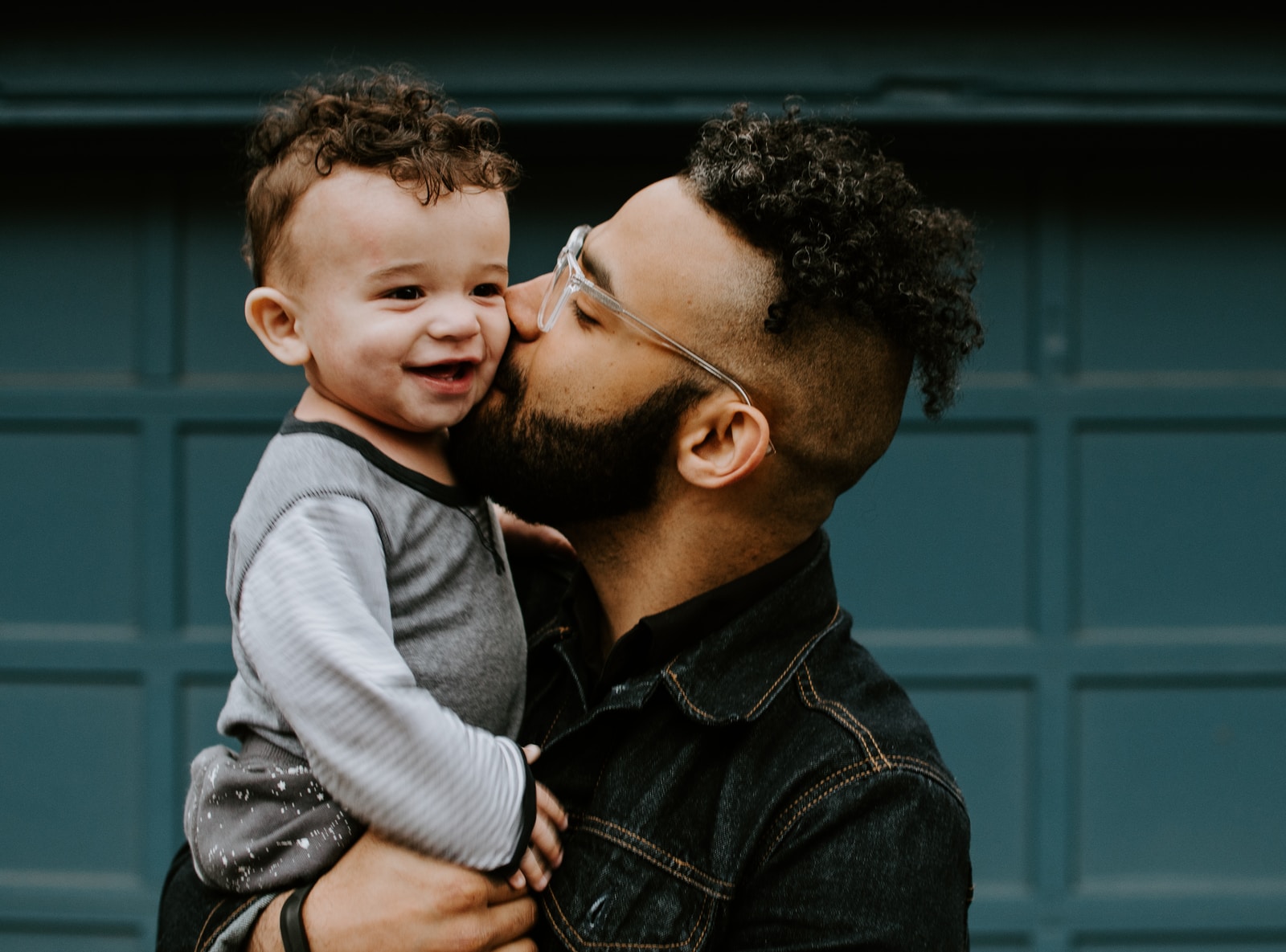 Capture the poses where the father sits with his kids and they share happy moments. Or while they play with toys and laugh and enjoy together.
5. Dancing(especially for daughters)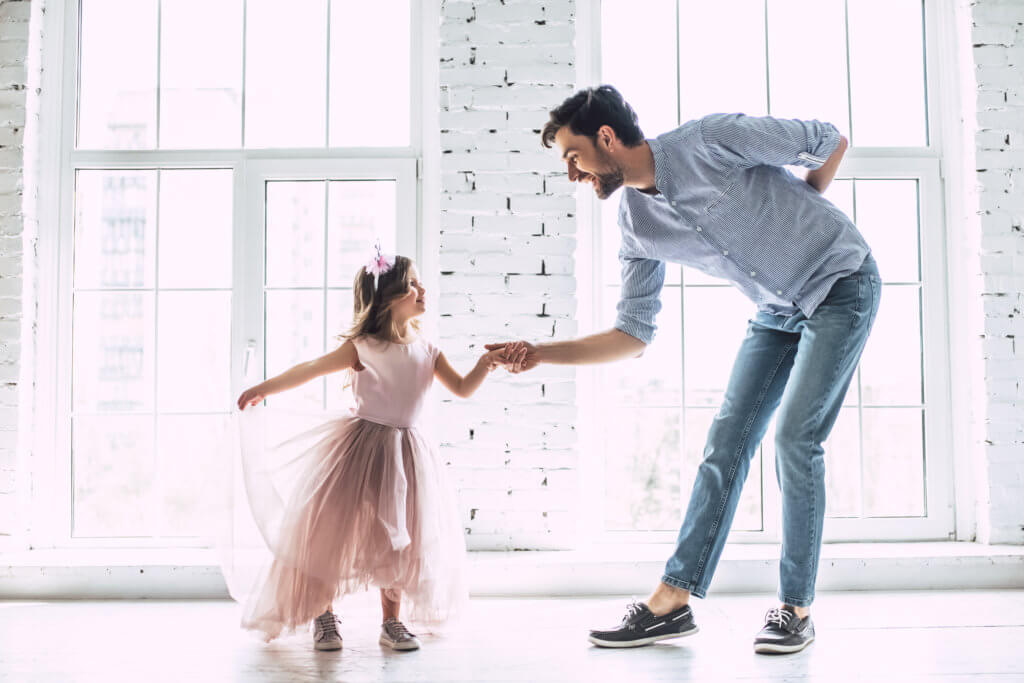 Dressed in beautiful outfits the father and daughter annoying every moment of their dancing.
Capturing this moment in an open field or under the sky with a brighter background gives it more enhancement.
These are some of the best poses to capture with dads and keep as a memory throughout life
8,268 Total views