"I want my wedding album to be a fairy tale one."… A very common thought which comes across the mind of girls before their marriage.
Marriage or wedding is the only event or an auspicious day of our lives that comes once a Lifetime. And we all have our list to do for that special day. Not only ourselves but our parents and beloved ones also have dreams to fulfill for our wedding.
Diwali, Eid, Durga puja, and other festivals and family occasions are all events that come yearly in our whole life by every passing year. But none can match the vibes and happiness of our wedding day.
Wedding and Pre-wedding
A wedding is a day accompanied by some beautiful rituals. This day marks the union of two people (mainly a boy and a girl) and their family in an unending bond for a lifetime.
On usual days we love to capture our daily life moments through the camera. Likewise, we also love to capture pictures of any events or occasions. Then how can we miss a wedding shoot? We all have some sort of poses and a list of pictures we want to have clicked on our wedding day.
"A successful marriage requires falling in love many times, always with the same person."
– Mignon McLaughlin
Here's a new concept of this. And that's a pre-wedding shoot. Yeah, that's correct. A pre-wedding shoot is the dream of millions of bachelors. This theme photography session before a few months from marriage is spread like wide fire among today's generation across the globe.
Pre-wedding shoot
The photo session of the bride to be with the groom to be with some exciting themes before a few months of their marriage is said to be a pre-wedding shoot. Everyone has some fascinating dreams about their pre-wedding shoot.
The pre-wedding shoot captures the essence of love from the couple's life from the day they met to their very wedding day.
Some dream of a Bollywood-themed shoot, funny theme, emoji theme, some solid bright color theme, etc followed by using some interesting props. So let us grab some interesting ideas of props for a fairy tale pre-wedding shoot.
Creative Props for Prewedding Photoshoot
I won't say boys, but yes 1 out of every 10th girl in this whole world dreams to have a beautiful fairy tale photo session with their life partner. Let's see some interesting props for this.
1. Colorful umbrella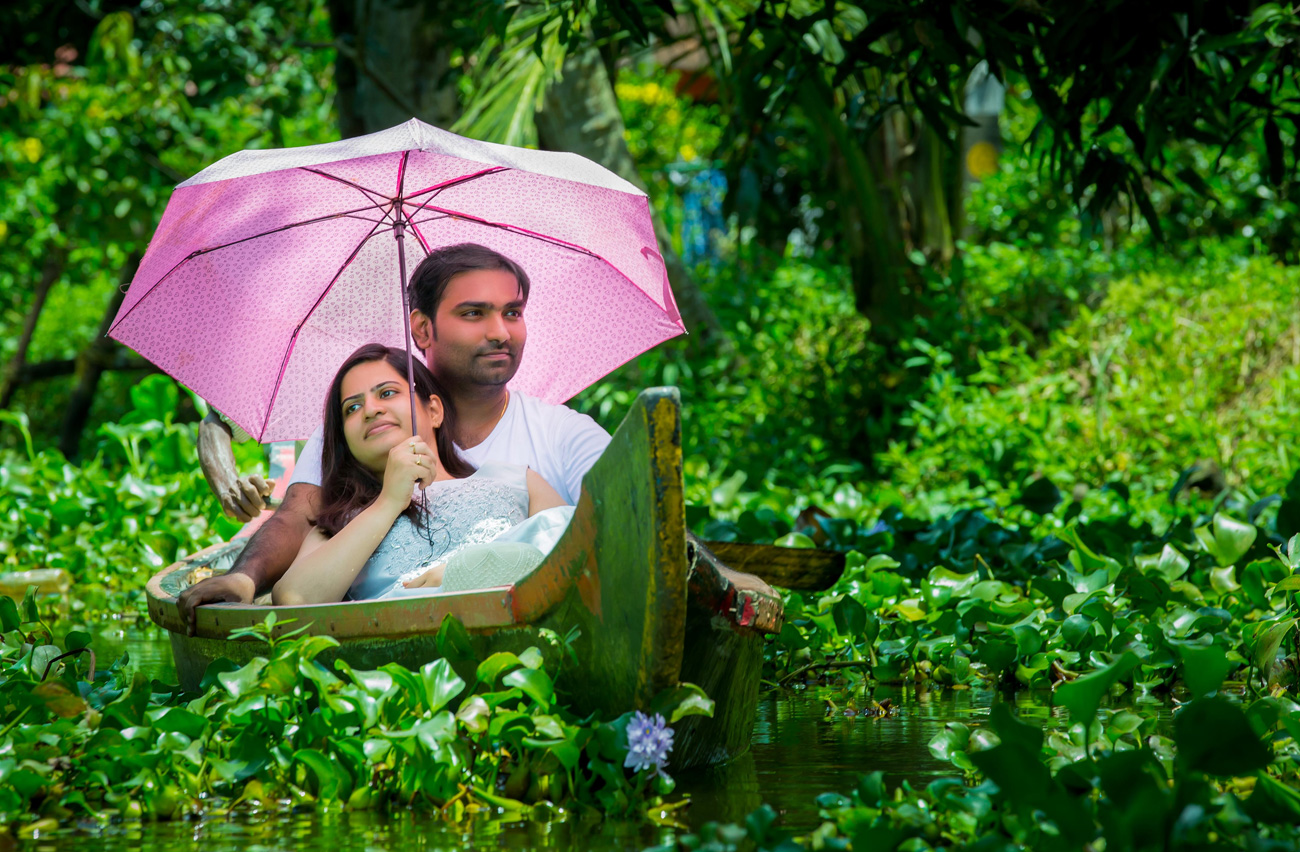 If you're a die heart fan of Bollywood styles and themes, then believe it or not you'll love this.
You might have seen in Bollywood movies where couples romances under an umbrella. The same perfect theme works wonders.
Add some Flower petals to the umbrella. Your photographer will get some romantic shots, where you also get some beautiful moments to spend together.
2. Glass lanterns and Fire Balloons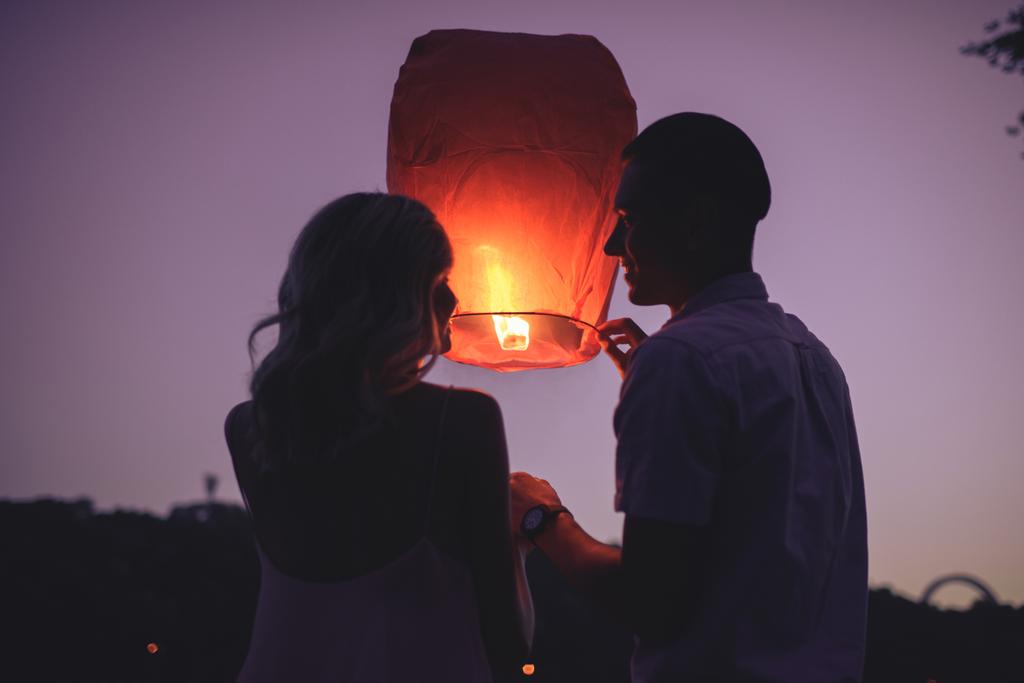 Add some brightness and shine to your pre-wedding shoot by using lanterns. The soft shine and glow of the lantern will illuminate the location with a fairy tale look.
3. Fairy Tail Piano
It sounds silly but like a fairy tale if you and your partner dress up as a prince and princess. Do look for a ballroom with a big piano in the center. The moment where you play the tunes and she enjoys it is priceless and worth capturing.
4. Pink for Theme
We all have seen barbie and fairies in cartoons where pink color is a must. Similarly, having pink color as a theme brings some fairy tale feel to your shoot.
Dress up in beautiful pink outfits, have a pink set up, with some light and many more things. The theme will add magic to your pre-wedding photo session.
5. Frothy foam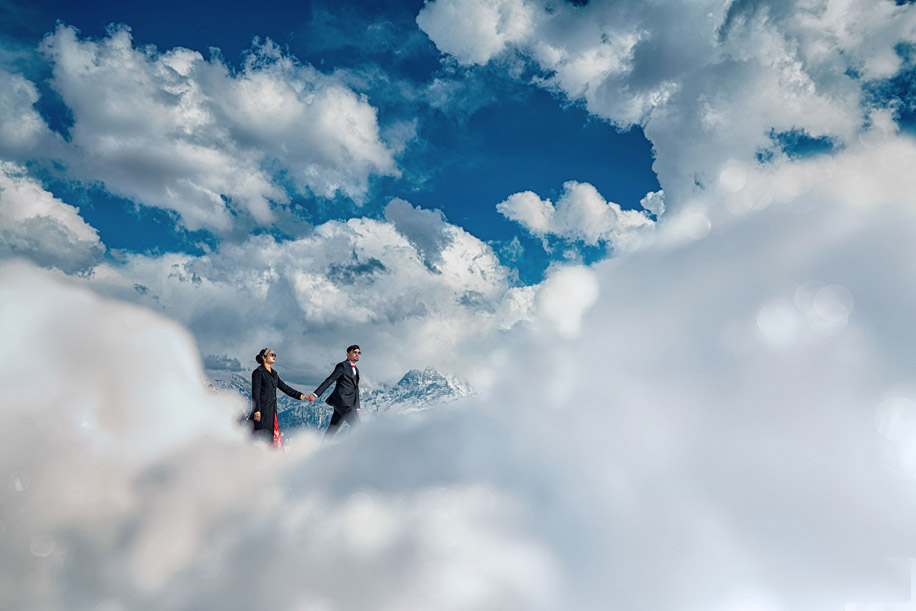 As a kid, we all have played with foams. So let us add frothy foam to our wedding shoot for some awesome magical pictures.
6,918 Total views