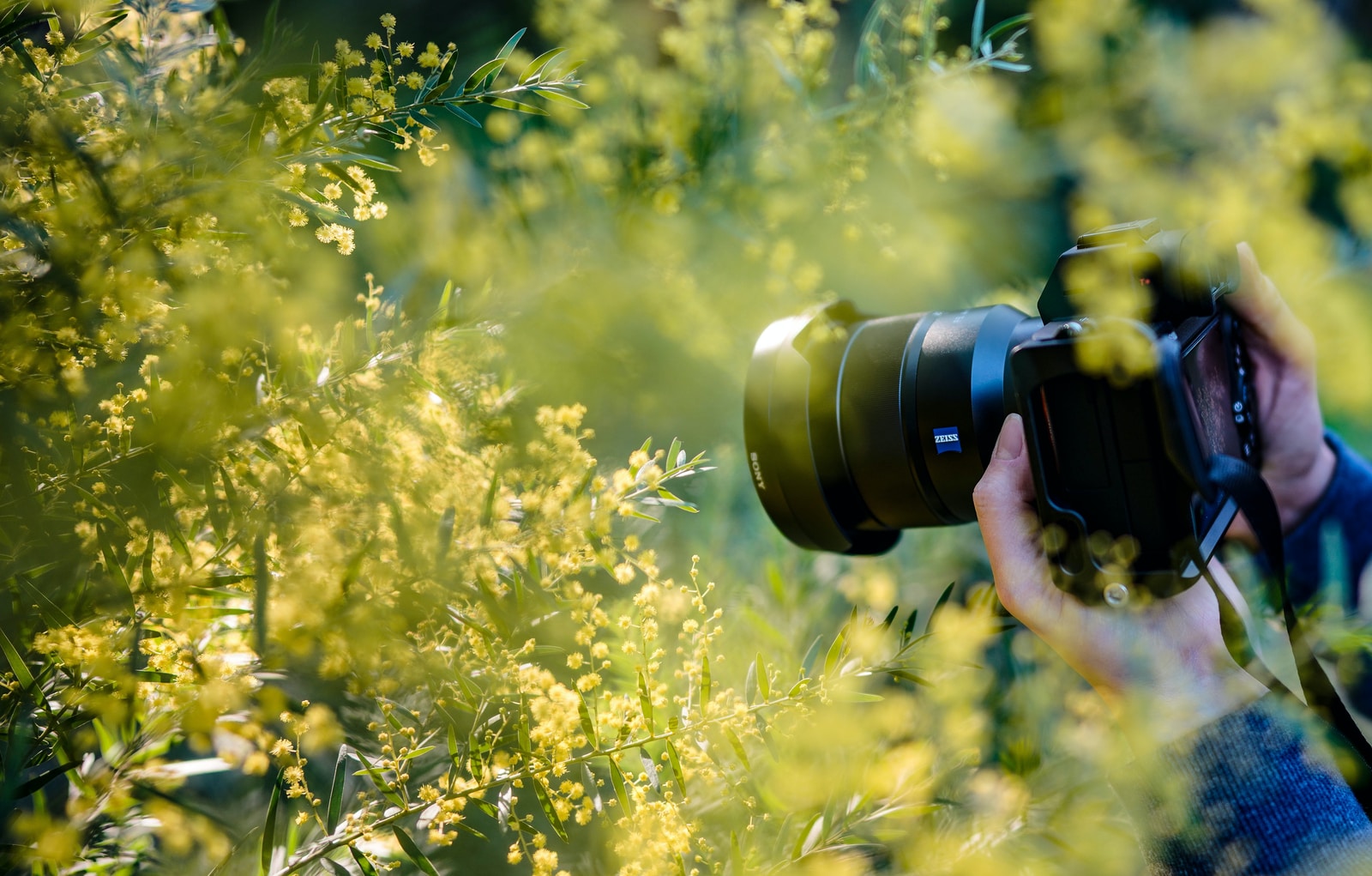 Photography is a classy love for many. Some people are skilled in photography up the sleeves while some are just fascinated by this skill.
Photography is one of the most fascinating and beautiful fields of work in this world.
How??.. Can you explain why is it so?
If someone is completely skilled in this field then he/she will be aware of what importance does photography has in exploring the beauty of this world.
Let me tell you the deeper you get into this field the more you explore the hidden beauty of each and everything of this world. Yeah, you read that right.
Photography not only captures and stills the moment of our lives but also encapsulates the hidden conquering beauty of this world.
We explore so many new things when we start capturing them through lenses and cameras.
And, of course, it is fun playing with different color hues, white balance, contrast, exposure, etc for different subjects.
Just like a house is incomplete with doors and windows, we're incomplete without our sensory organs, similarly, photography is incomplete without a camera, and its lens.
Every camera has different features to select for different types of photography depending on the settings.
There are numerous cameras and each is manufactured by individual brands. Such as Canon, Nikon, Sony, etc. Let's go through the review of the Canon Rebel T7i.
CANON Rebel T7i: Review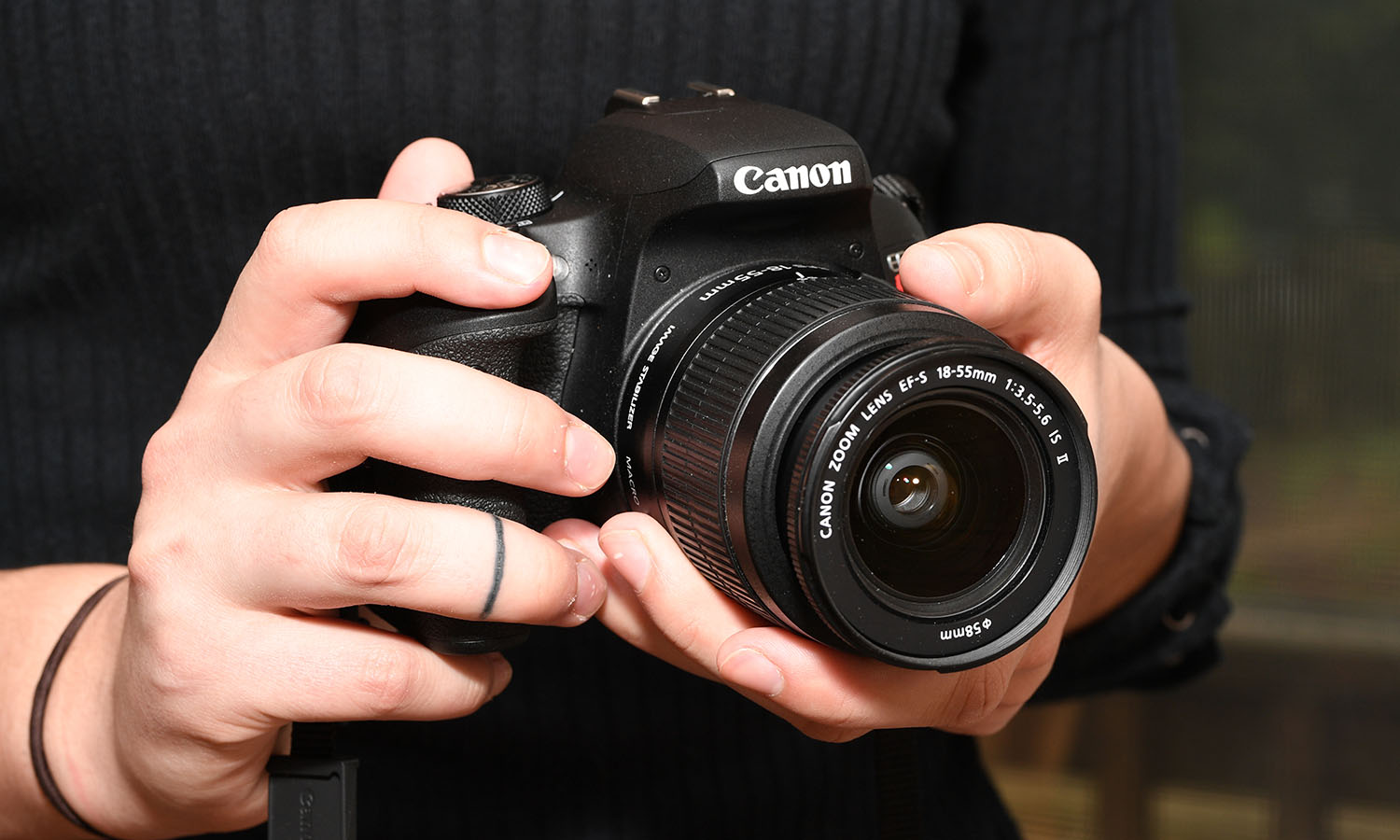 Canon brand has occupied a topmost place in the world's best DSLR cameras. It manufactures all types and sizes of cameras from pocket cameras to big digital cameras.
But all of its cameras are the best of their kind. They all give outstanding results i.e.finer and smoother quality pictures.
Canon Rebel T7i is one of those best cameras.
It offers easy to use highly professional features with a customized package. It is one of the most classic cameras offered by Canon.
General Specifications of this Camera with Review
It is a Digital AF/AE single-lens reflex camera with a built-in flash.
Recording media compatibilityCompatible with all these following media types:

SD/DHC/SDXC memory cards
SD speed class
UHS-I
High-speed writing is supported only when a UHS-I compatible SD card is used.
Eye-Fi Cards.

The image format supported is APS- C size (approximately 22.3 mm × 14.9 mm).
Compatible lenses are Canon EF lenses with Canon EF lens mount.
Supports CMOS sensor
It has 24.5 megapixels effectively.
It gives an AF-dedicated sensor.
It proper exposure control system, exposure compensation, and auto AE-lock.
It gives you a focal plane shutter in which all speeds are electronically controlled.
In-box elements along with the camera:
EOS Rebel T7i Body
Battery Pack LP-E17
Battery Charger LC-E17
Neck Strap EW-400D
Eyecup Ef
Review- (Pros & Cons)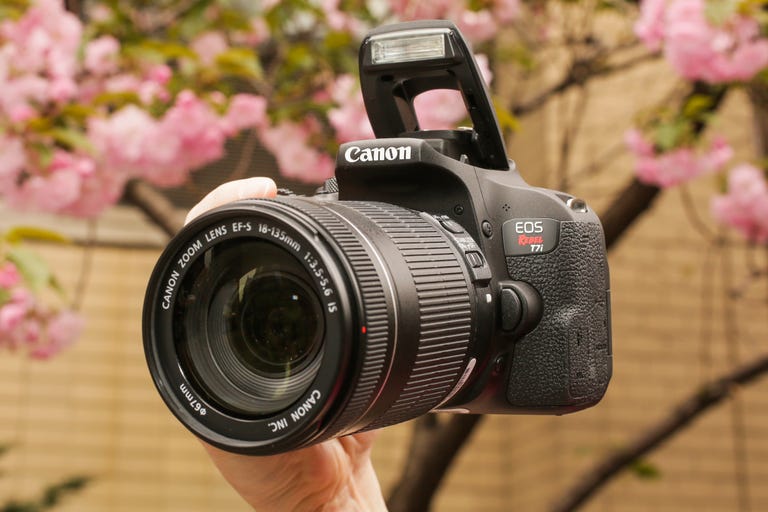 PROS
It results in excellent smoother quality images with the near-instant auto-focus Canon EOS Rebel T7i camera.
The 45-point all-type AF-system and optical viewfinder allow capturing crystal clear pictures without any virtual lag between visual imagery and shutter click.
Fast and accurate dual pixel AF with phase detector locks the focus to help you click quick and accurate shots.
The in-Built Wifi, NFC, and Bluetooth connectivity lets you share pictures and other camera files more easily and quickly.
The DIGIC 7 image processor of this camera lets you click great quality pictures and ensures that the photos and videos look sharp with minimum unwanted noise or grains.
The sharing connectivities are compatible with both Android and IOS versions.
It has a self-cleaning sensor unit.
RAW + JPEG simultaneous recording is easily supported.
CONS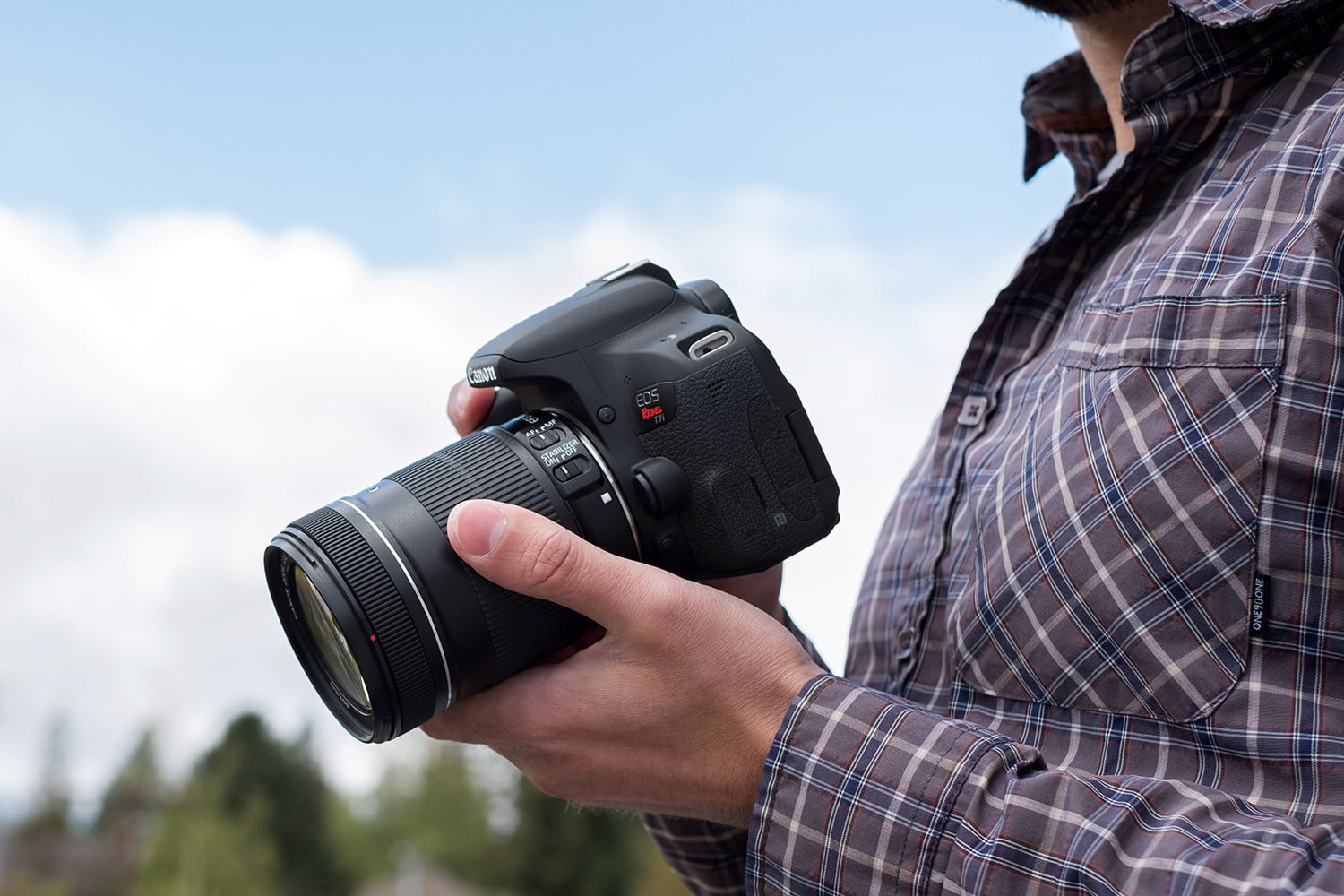 Multimedia cards (MMC) are not supported in this camera.
It supports all Canon EF lenses except EF- M lenses.
Since the focusing screen is fixed, it can be problematic sometimes.
10,369 Total views