"We do not have the fantasy of competing with economically advanced nations. But we are convinced that if we are to play a meaningful role nationally, we must be second to none in the application of advanced technologies to the real problems of man and society"- Dr Vikram Sarabhai.
With the recent film Rocketry: The Nambi Effect making waves with the Indian public and taking them on a journey of an ISRO scientist's life, we present before you the journey of ISRO, a previously underdog organization that never crushed its thirst to reach the limits of the Universe and make India one of the top players in Space Research.
It all started with Dr. Vikram Sarabhai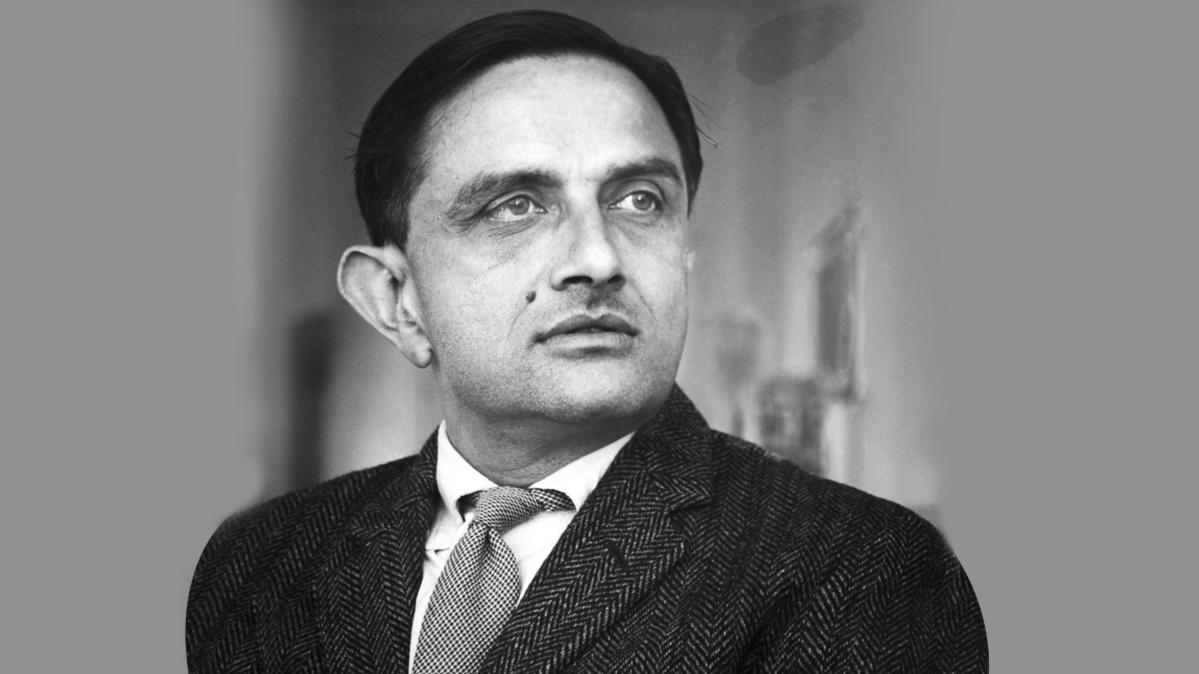 He is also known as the Father of the Indian Space Program. He helped in establishing many institutions like Physical Research Laboratory (PRL), Ahmedabad, Indian Institute of Management (IIM), Ahmedabad, Variable Energy Cyclotron Project, Calcutta, Electronics Corporation of India Limited (ECIL), Hyderabad etc.
But his biggest role was establishing the Indian Space Research Organisation. He convinced the then-Indian government of the importance of a space program for a developing country like India after the Russian Sputnik launch. He went on to become the first Chairman of ISRO.
First Rocket transported by a bicycle, 1963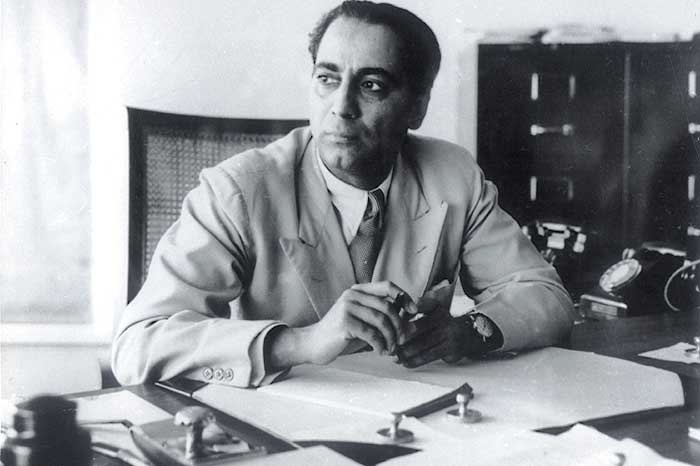 Dr. Homi Jehangir Bhabha, regarded as the father of India's nuclear science program, supported Dr. Sarabhai and helped in setting up the first rocket launching station in India. This center was in Thumba near Thiruvananthapuram on the coast of the Arabian Sea, because of its closeness to the equator.
After a massive effort in setting up the infrastructure, communication links, personnels and launch pads, the inaugural flight was launched on November 21, 1963 with the help of a sodium vapor payload after it was transported to the launchpad by a bicycle.
First Indian Satellite, Aryabhata, 1975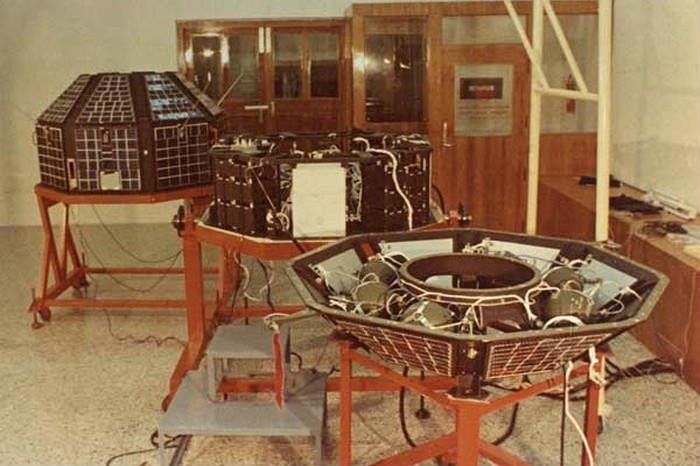 Dr. Sarabhai also started a project for the development and launch of an Indian Satellite. As a result, the first Indian satellite, Aryabhata, was launched in 1975 from a Russian Cosmodrome.
First Indian Remote Sensing Satellite, Bhaskara I, 1979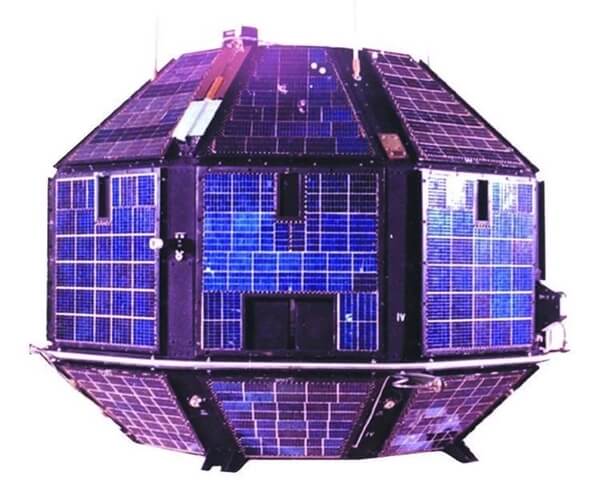 This was the first experimental remote sensing (means detecting the physical characteristics of an object from far off) satellite built in India. The attached TV camera produced imageries that were used in the study of hydrology, oceanography and forestry.
Followed by SLV-3 in 1980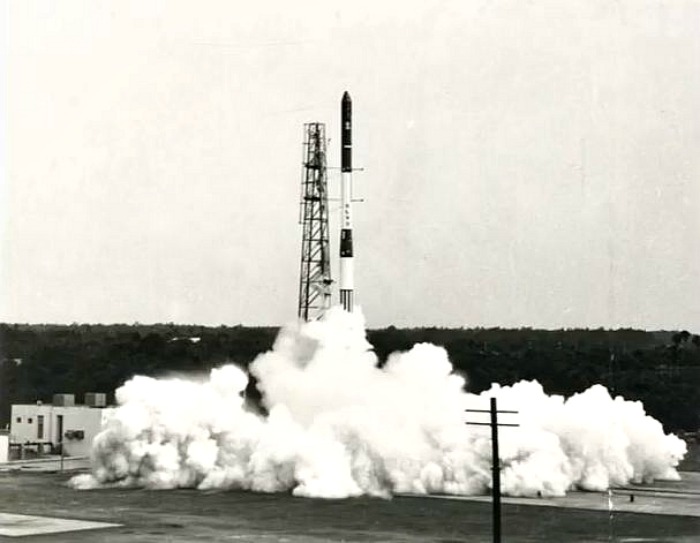 SLV-3 India's first experimental satellite launch vehicle, was successfully launched on July 18, 1980 from Sriharikota Range (SHAR), it led to Rohini satellite RS 1 being placed in orbit, thereby making India the sixth member of an exclusive club of nations that had launched vehicles in the outer space.
ASLV launched in 1987
The Augmented Satellite Launch Vehicle (ASLV) Programme was created to augment the payload capacity to 150 kg, three times more than that of SLV-3, for Low Earth Orbits. ASLV proved to be a low-cost alternative vehicle to demonstrate and validate critical technologies, that would be needed for future launch vehicles.
In 1991, the first communication satellite was carried on a bullock cart.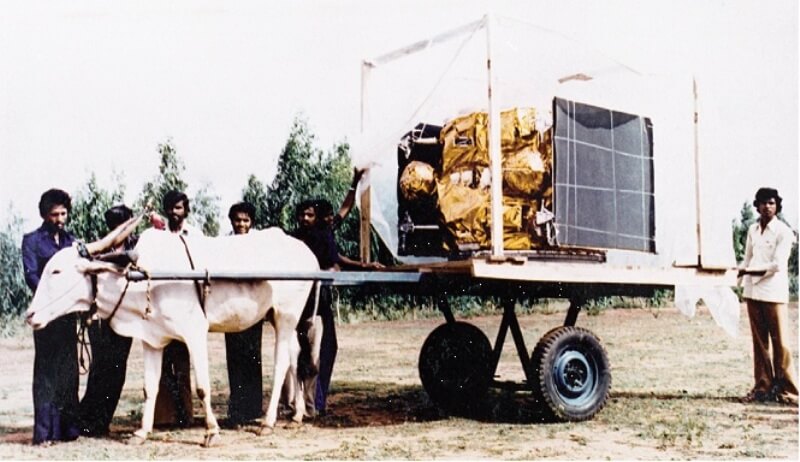 Ariane Passenger Payload Experiment (APPLE) was ISRO's first indigenous, experimental communication satellite that would be implemented in geostationary communication.
It was launched in Kourou, French Guyana on June 19, 1981. Apple was carried in a Bullock Cart because as Padma Shri Dr. RM Vasagam, former ISRO Scientist says "to provide a non-magnetic environment and to conduct the antenna test in an open field.This solution was found in about five hours and at a minimal cost of Rs 150."
A new era for ISRO with eminent figures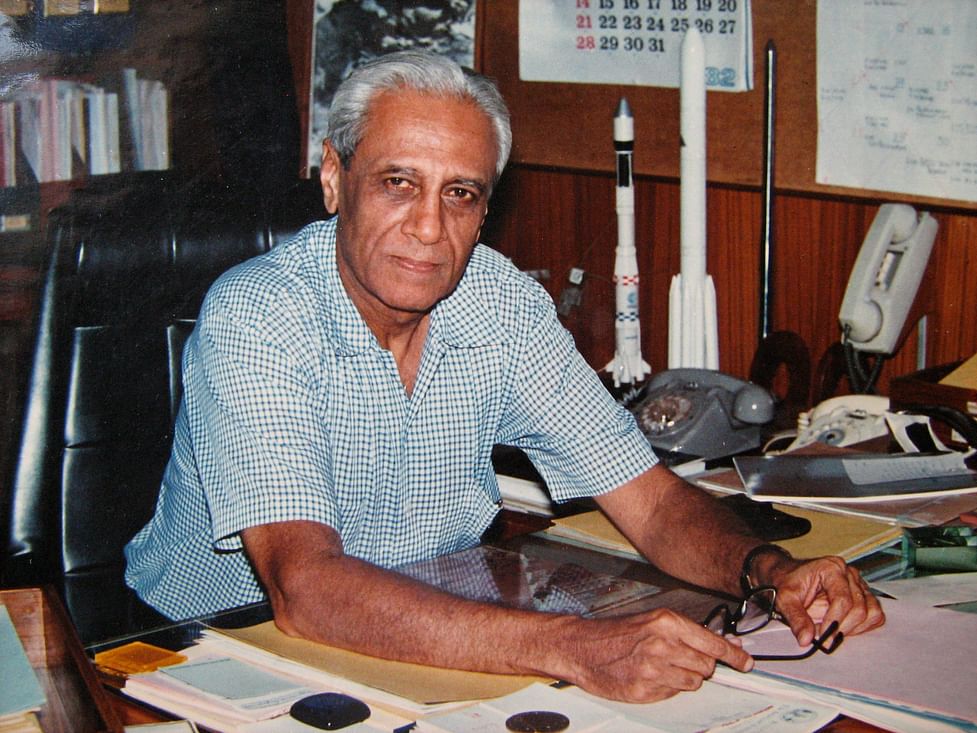 Prof Satish Dhawan chairmen of ISRO (1972-1984) and the missile man of INDIA Dr. APJ Kalam was the director of satellite launch vehicles during the late 70s seen in this picture with Indira Gandhi.
There is an incident Dr Kalam recalled Dr. Satish Dhawan as a true leader wherein the chairman took the blame for the unsuccessful mission of SLV 1 while the scientists knew about what was potentially damaged even before launching. When SLV 3 was successful the chairman instead of going forward with the press asked his scientists to attend the press and take the credits.
Mangalyaan and reaching new heights
Mangalyaan's mission is a space probe orbiting Mars since 24 September 2014. It is India's first interplanetary mission and it made it the fourth nation in the world and first in Asia to achieve Martian orbit. India also became the first nation in the world to do so on its maiden attempt.
The Reusable Launch Vehicle-Technology Demonstrator (RLV-TD),2016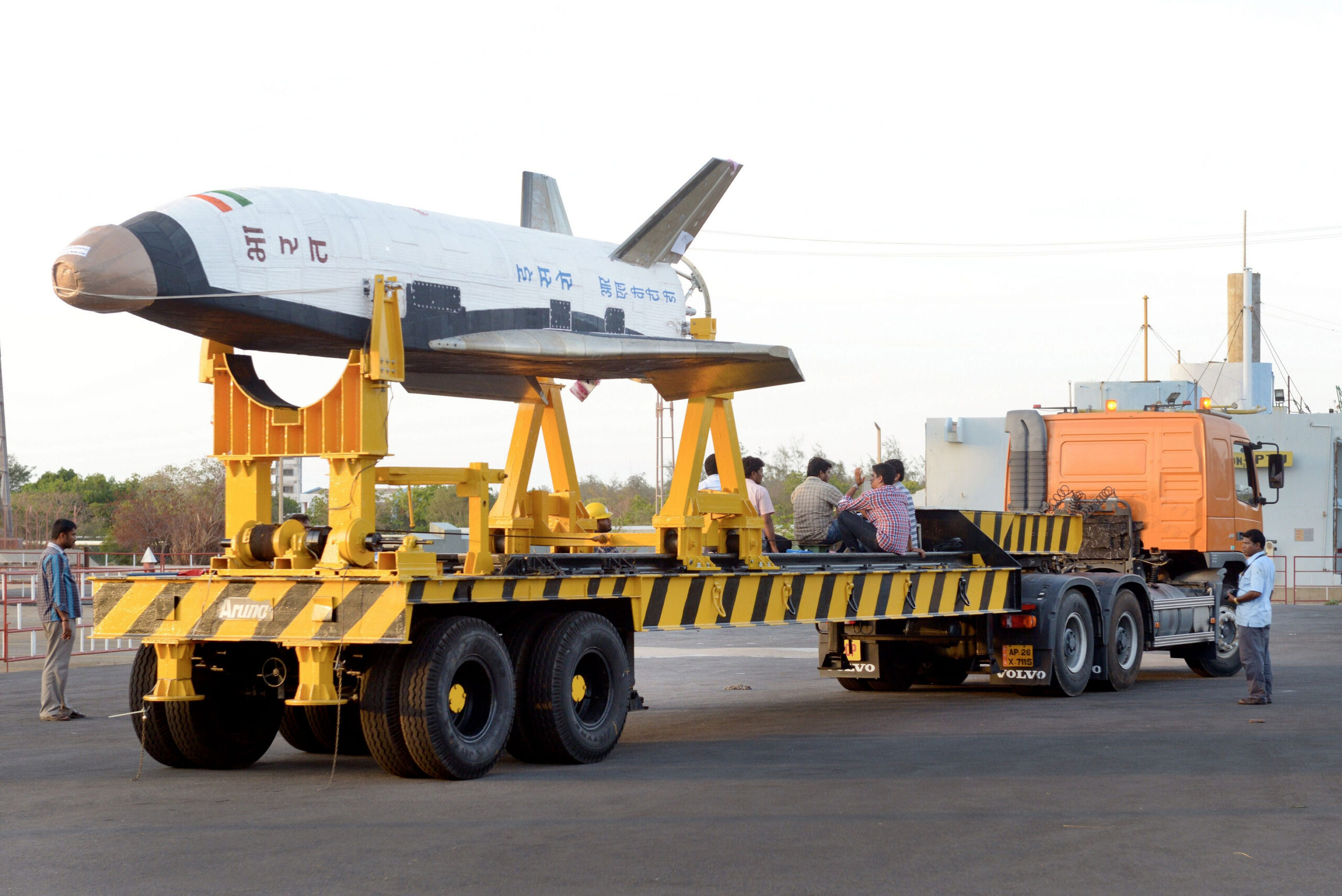 Reusable Launch Vehicle – Technology Demonstrator (RLV-TD) is one of the most challenging endeavors of ISRO towards developing technologies that are essential for a fully reusable launch vehicle to enable low-cost expenditure to space.
The PSLV emerges as one of the most successful projects of ISRO (1994-2017)
Polar Satellite Launch Vehicle (PSLV), was the first Indian launch vehicle to be equipped with liquid stages. It was first successfully launched in October 1994. It emerged as the versatile and reliable workhorse launch vehicle of India with 39 consecutively successful missions by June 2017. During the time span of 1994-2017, the vehicle launched 48 Indian satellites and 209 satellites for foreign customers.
Sets record for the highest number of satellites ever launched in a mission
On February 15, 2017, India set a world record by launching 104 satellites, both of Indian and foreign origin, in one launch vehicle PSLV-C37.
13 Chandrayaan-2, milestones and setbacks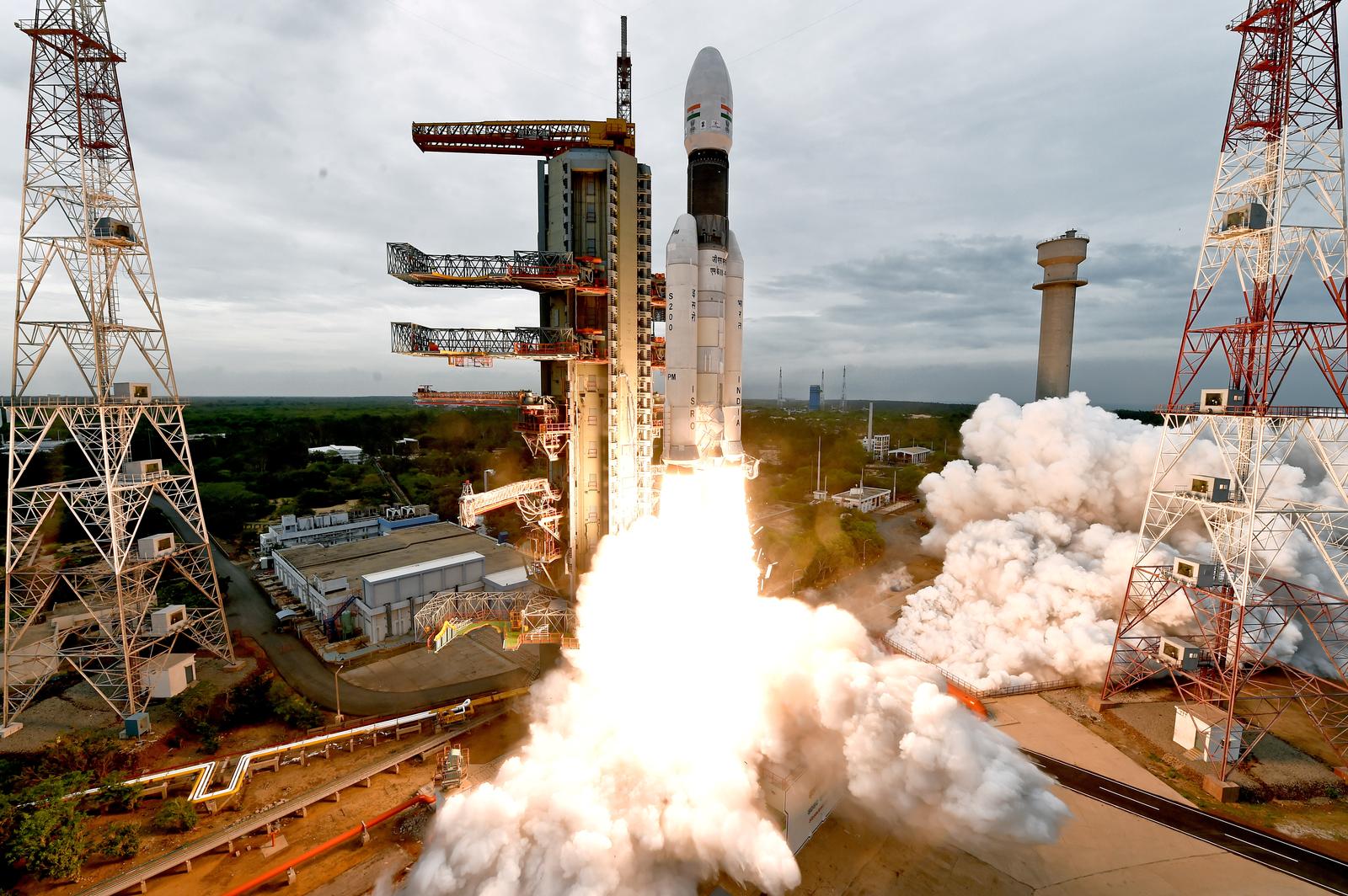 July 22 2019 was the day when India launched Chandrayaan 2 with the aim to conduct a soft landing on the moon's south polar region and it became the world's first nation to reach the closest to the south pole.
Although it was initially successful its lander lost contact just 2 km before the landing on the moon.
This was the journey of ISRO, with setbacks and milestones every while and then but what remained was the determination of the scientists and the support of the nation.
9,428 Total views