Explore Unexplored India with these 5 photobooks 
Not all stories are woven through words. In this era of the absolute visual explosion, there lies a necessity to take a deep breath, clear our minds of dopamine overdose (caused by reckless use of social media), and acquaint ourselves with true works of art, without filters.
A photography book or a photobook is a work of art that unravels unique pieces of visual expression at every turn of the page, glued together to tell a story.
From Indian royals to conflicted and tense parts of the nation, we've presented a list of amazing Indian photo books that gently nudge you to explore the motherland in a way you haven't before, then hit you with sheer purity of life. 
The Last of the Tattooed Headhunters: The Konyaks created by Phejin Konyak7897 & Peter Bos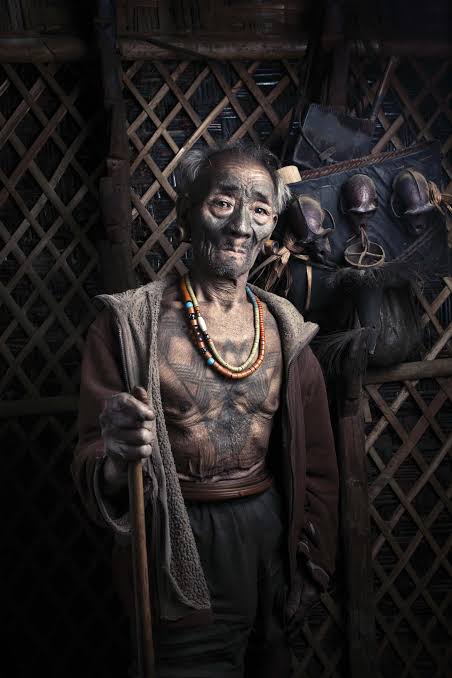 The Konyak tribe of Northeast India was one of the most feared groups. They were considered to be barbaric headhunters, because they were covered head to toe in tattoos, and adorned with human skulls as accessories to remind their tribe of their bravery and warrior status.
This was many years ago, over the decades the rich culture and traditions of the Konyaks are fading away, and who is better than Phejin Konyak to bring it to the limelight. Phejin Kenyan is the great-granddaughter of Ahon Kenyan, a tattooed headhunter, and warrior.
She traveled to the many villages occupied by the few last remaining Konyaks along with photographer Peter Bos to document, in photographs, the communities traditions, rituals, folklore, and everything present on the table before it is lost in the labyrinth of Indian history. It has been given a personal touch as Phejin dedicates the book to her great grandfather, his legacy as well as her critique about it.
Maharanis: Women of Royal India created by Tasveer with Mapin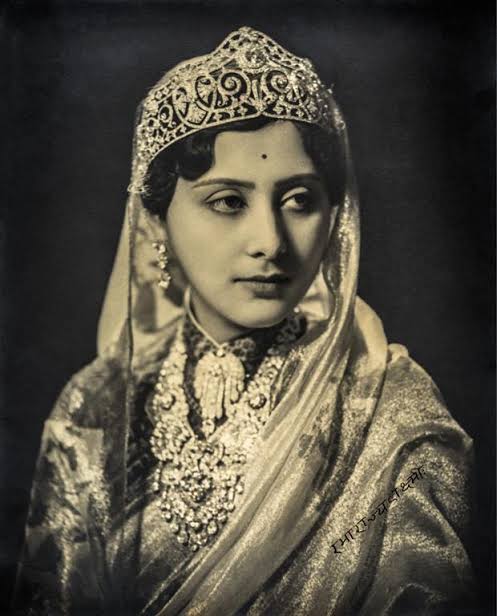 When we think back to India's Royal dynasties, we often recollect the affluents of the Maharaja and the kingdoms they controlled.
This photobook, Maharanis: Women of Royal India gives us a narrative about the royal women who for a long time remained hideous to the public and performed their limited queenly roles.
These are photographs taken at a time when the medium was still new but had the potential to replace the traditional painted portraits of the royals.
Moreover, this was a time when more and more women were leaving behind the constraints of their four walls, crushing the rules of society and actively participating in the national political and cultural field.
This was a dynamic time; India was transforming and these changes are depicted beautifully in their own raw way through these photographs.
India's Disappearing Railways: A Photographic Journey created by Angus McDonald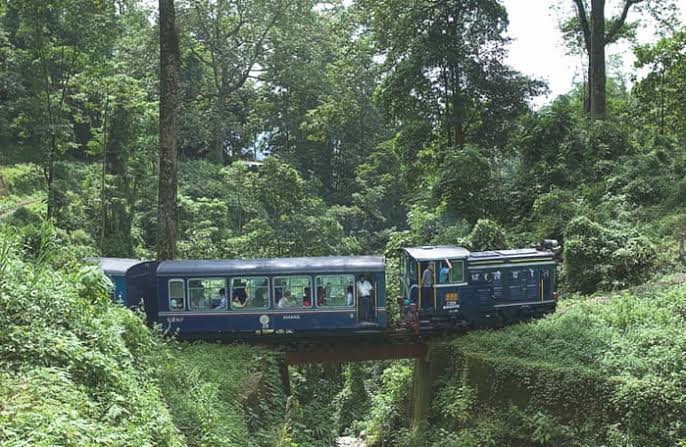 Angus McDonald, a photographer from Australia, created and curated a series of photographs that pioneered the physical, published documentation of India's massive railway network, more expressive about the lines that were narrow-gauge, in all their prestige.
Train journeys, in a way, if we think, uphold the sense of India's diversity – travelers from every niche of the country are clubbed together in this micro-ecosystem. Through his work you learn about the momentous lives of the people who travel by trains, work on them and live around them.
Photographing this journey spanning five years, the book was made more touching as it was released posthumously,  by his wife Catherine Anderson.
"After years living and working in India I wanted to gather a set of photos that would summarize many of the things I admire about this country: its tolerance, its diversity, its beauty," he penned. "I chose these trains because they are a metaphor for all these qualities."
Edge of Faith was created by Prabuddha Dasgupta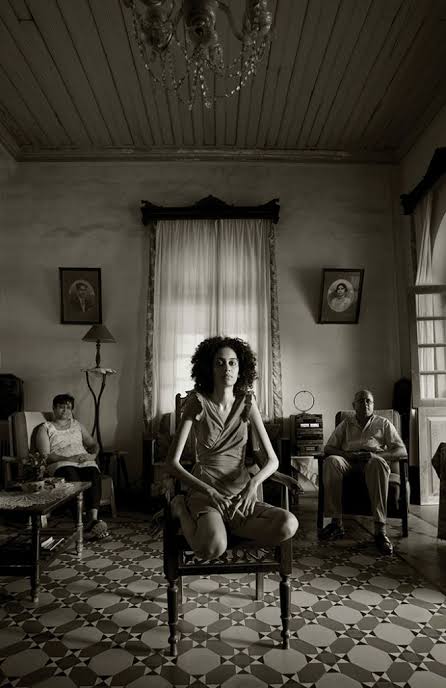 Goa was freed from Portuguese rule in 1961, but the legacy and influence the colonists had were never peeled off.
In simple words, Edge of Faith is the visual account of the Goan Catholic community, at least on the surface when you look through the first few introductory pages.
But as you advance more, you come across a text written by William Dalrymple, you witness a community caught in between; that is both Indian and Foreign altogether; in a state of oblivion.
You see the struggle of every individual and every place that Prabuddha has photographed – as they bear the dilemma between loyalty to their historical past and traditions, and their post-independence identity.
While some manage to blend with the two with ease, others continue to be demented between the Portuguese past and their Indian present, and future.
Witness: Kashmir 1986-2016 created by Sanjay Kak
When we think of Kashmir there are always two pole-end images that come to mind – the serene beauty of the landscapes, or the violence and tension of the area. But it is simultaneously both heaven on earth and a red battlefield for the residents of the region.
The witness is edited by documentary filmmaker Sanjay Kak. With around 200 images photographed over thirty years by nine photographers, this book weaves together many folds of Kashmiri reality.
You see different aspects of what this naturally gifted terrain has toiled over the years – from its beautiful farms of apples and strawberries to the reckless stone pelters, the presence of Indian armed forces, and militancy.
Hope you enjoyed this compilation. So if you plan to go on a trip for exploring unexplored India but don't have savings or time, invest in these photobooks; )
9,348 Total views